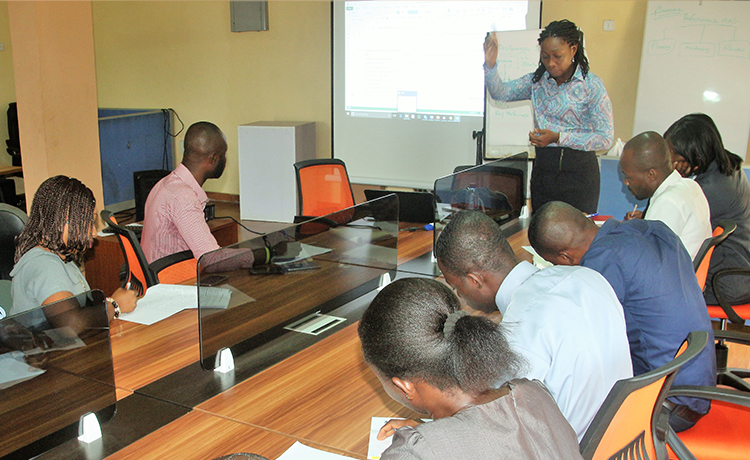 M-DoZ management and financial consulting services bring measurable value to our clients.
We offer a broad range of services in the following areas;
People & Team Development
Corporate Leadership
Customer Experience
Performance Management
Sale & Marketing
Strategic Planning & Management
Business Continuity Planning
Fraud Management
Emotional Intelligence
Specialized Services for financial institutions include;
Risk Management
International Finance
Financial Analysis
Credit Administration & Management
(Insert Write up for individual topics from the attached pdf file)
Management Consulting
Strategic Planning-  Assist businesses to craft their competitive strategy and help them to execute. Where strategy already exists, strategy will be reviewed and executed.
Business development services-  would involve training of sales and marketing executives and helping companies to craft their business development and marketing strategies.
Product management services- Designing new products. Secondly, reviewing existing products features, providing recommendation for product adjustments where necessary, and helping to implement the changes for better product performance.
Customer Service Excellence- Helping organisations to craft customer service strategy, train the organisation to make customer service central to their strategy. We also help in measuring the customer service performance of an organisation.
Performance Management-  Evidence-based human resource is a must for every organisation. Rewarding staff should be based on an accurate performance system. We both train and assist companies to build a working performance management system.
Financial Consulting
M-DoZ Management and Financial Consulting services cover these areas;
Financial Analysis – Our financial consultants offer financial analytical services to our client to help inform current and future strategies.  We build capacity of industry managers, with both financial and non-financial backgrounds, be able to analyse their business performance
Financial Modelling – We provide modelling services to clients and also build the capacity of business leaders and operational staff to build models fit for their businesses.
Risk Management – Our modules combine BASEL Conventions, ISO 31000 and local conditions to treat Credit Risk, Operational Risk, Market Risk, Liquidity Risk and Reputational Risk for financial institutions.   Clients have been banks, savings and loans companies, microfinance companies, pension companies and finance houses.
We build capacity for Risk Identification, Measurement and Mitigation for different types of risks the financial institution faces.
We also render services in crafting policies and building the necessary frameworks.
We offer training and services in Disaster Recovery Systems, Business Continuity Plans, Process Management and other related fields.  M-DoZ Management and Financial Consulting services would take care of these needs.
Credit Portfolio Management 
Appraisals – It is a major risk management activity which ascertains the client's suitability for the loan and other associated conditions.  There are no bad borrowers but bad lenders.  A good lender is as good as their appraisal.  This activity largely determines whether lender would get their money back.
Monitoring – Once the funds are disbursed performance has to be followed up.  Information acquired during appraisal becomes very useful at this stage.  This is one important activity that helps to increase the willingness of borrowers to pay and effectively prevent delinquency.
Delinquency Management – Repayment of a loan consists of receiving the stipulated repayment instalment and in good time. If this happens steps should be taken to normalise repayment.  If detected early, it gives a better chance of retrieving the cash.
Rescheduling/Restructuring – There is the need to reconsider rescheduling should delinquency occur.  The activity once embarked should be followed through till it yields the optimum results.
Loan Recovery – Every lender makes provision for losses incurred in non-repayment of loans.  If it happens how does the lender go about it.  There are professional steps to be taken to recover those bad debts without breaching regulations and causing a legal or regulatory risk to materialise.
Loan Collaterization – Collaterization requirement may be different from lender to lender.  However the requirements are, they need to be done adequately to make its realisation as easy as possible.  There is the need to look at legal frameworks and other risk management aspects in order to achieve it.
Loan Write-offs – Beyond a certain limit of loan default, the loan has to be written off.  There are some important factors that have to be considered before such a proposal is made.
Regulatory Requirements – Credit financial services are guided by regulations by the Bank of Ghana.  All activities within the credit administration business are regulated and there is the need to comply with them so as to avoid regulatory risks crystallising.
Loan Documentation – Lending is a bounded by contracts and agreements and that makes it a legal arrangement.  Documentation is thus very important towards a success delivery of credit.  Some aspects of documentation apart from helping to managing credit risk are also a regulatory requirement.  There is the need to get it right.
Professional Ethics of the Credit Officer – Unprofessional conduct by officers is known to hurt the loan portfolio.  CGAP research indicates that 25% of delinquencies and defaults could be traced to fraud, compromises and various unethical behaviours of credit officers.  It is expected that with the right attitudes, this risk would be minimized.
M-DoZ Management and Financial Consulting services create value for businesses