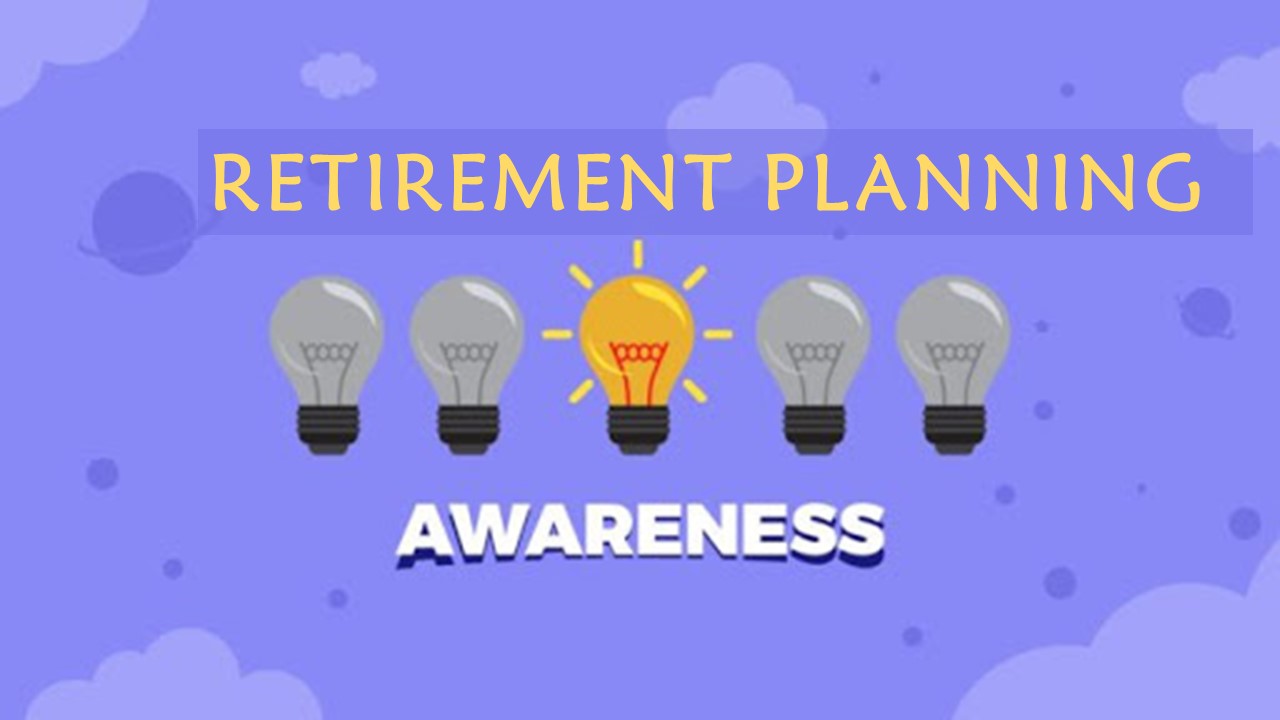 As with every year, people will get new jobs, marry (or remarry), graduate from school, give birth, get promotions from work place, change jobs and retire.  Every day of the year would be a retirement day for somebody.  It is very common in my field of work to see individuals who simply did little or no preparation towards their retirement.  They become frantic when the time approaches and are seen desperately negotiating for re-engagement contracts and even go as far as reduction of ages to keep them working longer.  These are usually well-meaning citizens who worked very hard from their younger working days but got caught pants down.  It can happen to anybody.  The major cause of this situation is mostly the lack of awareness and the necessary knowledge in planning for retirement. The essence of retirement planning is to be able to maintain a financial status relatively comparable to that of pre-retirement life.
Retirement is Closer than We Think
Retirement is always seen to be far off and so planning is often shelved until the time is agonizingly close.  It must be noted that the subject of pensions is naturally an obscured subject even for finance and banking minds.  Therefore, people go through the phases of their working life, totally oblivious of the applicable planning tools that makes one's retirement reasonably comfortable.
Travelling along the working life, we are very likely to keep pushing retirement planning into the 'future'.  The future is only for retirement not for planning.  The planning is needed now, because retirement is always much closer than we think.  Many persons near retirement would mostly confirm that they didn't know how the last 10-15 years of their work life whisked past.
Retirement Planning begins with the awareness of the need to plan and the options available.  Individuals should do their best to seek the necessary basic knowledge.  Companies try to help by organizing such sessions for staff.  However due to varying reasons, they come too in late when the persons have a couple of months or a year to retire.  In almost all situations where we have held such sessions for persons nearing retirement the common feedback we get is, 'we should have heard this 10 years ago'.
Real Stories
This is a real story I recently encountered in my line of business.   I met this woman who is currently in her seventies and therefore could not actively trade like before.  Auntie Adwoa (name replaced) traded successfully and made good money from her trade.  It was enough to build her a four-bed house furnished to very high standards.  She was able to sponsor two of her three (3) children abroad and they are doing great for themselves.  However her financial provision is not as she expected.  Her original intention was to get one of her children to run the business in her old age.  Life's turn of events did not permit that to happen.  Attempts to engage both family members and non-relations have not worked out.
The business slid into loss year on year until it became necessary to sell off the business.  It was once a very lucrative business in the central Accra district but could no longer hold her plans.  Her children fully support her financially but that was not her initial plan.  She tells me that sometimes she feels like a burden on her children.  She feels quite bad, everything she needs has to come from her children.  For someone who has seen money before, she has to cut a huge chunk of her preferences as she knows it will be too much of a financial burden on her children.  Fortunately, she put up a house with the late husband.  Therefore, she only relies on friends and family for her basic needs.   Her case is not a bad case as such as there are much worse ones.
There is nothing wrong with children taking care of parents in retirement, but for someone who once was independent and had a career or a business they would wish to reasonably fend for themselves with family provisions only coming in to support.  Her case is classic of one who intended to use her business as her pension but might not have been fully aware of the risks inherent in her retirement options.  In the time of her active working life, a contribution into a pension fund (if available) would have been of help.
Again, in one of my sessions I met a retiree who still had to work actively to take care of himself in his old age.  After a little discussion, it became evident he could have done a few things even with the last 4-5 years leading to his retirement if he had known what I was sharing with him.  He got into that situation due to lack of awareness in planning for retirement. After retirement he lost some bargaining power and so had to accept anything given him by an agency.  He left his elderly wife and last child in Ashanti region to the Northern region where he got the job posting.  He wished he lived with them in his retirement because his job took him out of home a lot.  There was a tinge of tear in his eyes.  I felt quite bad for him.
Other Stories
There many more of such stories but time and space would not permit their sharing.   In fact, it is not just about the size of a person's current income or wealth, but how that income is used to provide for a long-term financial provision in retirement.  You are not expected to be an expert in retirement and investment issues, however some basic knowledge is required whether you are in the formal or informal sector.
We should not just have a beautiful career or business and just sit by for time to take us into retirement.  There might be some regrets if nothing is actively done by way of seeking the basic relevant knowledge and applying them to plan for retirement.  What is more, Ghana's 3-tier pensions has also joined the ranks of pension structure of countries where individuals must take charge of their own future.  There are some opportunities in there, but we need to be aware of them.  The developments in the banking and investment sectors should not be a scare. The pension sector held its mettle well enough against those storms.
It is therefore expected of everyone who would retire one day to be actively interested, to get some basic information that would help to take the necessary steps towards an appreciably good retirement.  A successful retirement planning starts with getting the right knowledge at a much earlier time in your working life.  Seek for it now!
"An investment in knowledge pays the best interest", Benjamin Franklyn
Yaw is a Pensions and Management Consultant with M-DoZ Consulting and an Executive Director of M-DoZ Retirement & Investment Club. M-DoZ runs retirement & investment planning sessions for companies, churches, trade associations, groups, e.t.c. The club runs financial advisory clinics and helps its members to plan for retirement.   Joining the club is free. 
Call now on 0201196080 and book a retirement planning session for your staff/group.